Our Campaigns and Supported Candidates Over the Years
---
Stacey Abrams for Governor of Georgia, Primary and General 2018
In 2010, Stacey became the first woman to lead either party in the Georgia General Assembly and the first African American to lead in the House of Representatives. As House Minority Leader, she has worked strategically to recruit, train, elect, and defend Democrats to prevent a Republican supermajority in the House, and has worked across the aisle on behalf of all Georgians.
During her tenure, she has stopped legislation to raise taxes on the poor and middle class and to roll back reproductive healthcare. She has brokered compromises that led to progress on transportation, infrastructure, and education. Most recently, she passed legislation to improve the welfare of grandparents and other kin raising children and secured increased funding to support these families.
---
Ben Jealous for Governor of Maryland, Primary and General 2018
Ben Jealous is the former president and CEO of the NAACP. Under his leadership, the NAACP grew to be the largest civil rights organization online and on mobile, experienced its first multi-year membership growth in 20 years, and became the largest community-based nonpartisan voter registration operation in the country.
Prior to leading the NAACP, he spent 15 years serving as a journalist and community organizer. While at Mississippi's Jackson Advocate newspaper, his investigations were credited with exposing corruption at a state penitentiary and proving the innocence of a black farmer who was being framed for arson. A Rhodes Scholar, he has been named to the 40 under 40 lists of both Forbes and Time magazines.
---
Andrew Gillum for Governor of Florida, Primary and General 2018
Andrew Gillum serves as Mayor of Tallahassee and formerly served as a city commissioner of Tallahassee. He became the youngest ever elected to the Tallahassee City Commission. During the past decade he has spearheaded numerous projects to bring new economic life to Tallahassee.
Additionally, Gillum was the inaugural National Director of the Young Elected Officials Network with PFAWF, in which he initiated and spearheaded a program that unites elected officials age 35 and under in a network that supports them with leadership and personal development training and public policy support.  His success garnered him the position of National Director of Leadership Programs for PFAWF.  In this role he oversees the strategic planning, implementation, and development of three program areas:  Young People For, Young Elected Officials Network, and the Young Professionals Activist network.
---
David Garcia for Governor of Arizona, Primary and General 2018
David has dedicated his career to improving Arizona public schools. David is a well-respected teacher in both the education and business communities, as well as in the classroom. His strengths include legislative experience, serving as a research analyst for the Arizona State Senate and leading the Arizona Department of Education as Associate Superintendent. He is known for answering tough questions and developing visionary solutions. These traits have earned respect and accolades from people on both sides of the political aisle.
David Garcia is fighting for an Arizona that works for everyone. As Governor, David will restore integrity to the Executive Office, will make our schools excellent, keep healthcare accessible to all, and will fight to ensure Arizonans are ready to lead the economy of the future.
---
John Chiang for Governor of California, Primary 2018
John Chiang began his career as a tax law specialist for the IRS. He worked as an attorney for then-California State ControllerGray Davis, and also worked on the staff of California Senator Barbara Boxer. He was appointed to the California Board of Equalization in 1997 after incumbent Brad Sherman resigned after being elected to the U.S. House of Representatives. Chiang was then elected to the office in 1998 and elected to a second four-year term in 2002. He was Chair and represented the Fourth District, primarily serving southern Los Angeles County.
As State Controller, John was a vigilant watchdog of state's finances identifying over $9.5 billion waste, fraud and abuse of taxpayer dollars over the course of his service. During the great recession, he restructured California's state debt to generate $2 billion for schools, infrastructure and public safety. He also played a key role in passing Secure Choice, a state sponsored retirement plan helping 7.5 million Californians — with almost no cost to the state.
---
Mahlon Mitchell for Governor of Wisconsin, Primary 2018
Mahlon Mitchell is an American firefighter and current President of the Professional Fire Fighters of Wisconsin. Assuming the office on January 12, 2011, he became the youngest and first African American president of the organization. In addition to serving as the President of the PFFW, Mitchell serves as president of the "Sable Flames," the African American firefighters of the City of Madison Fire Department.
Mitchell worked as a street outreach coordinator, linking at-risk youth with community services. Prior to his election as President of the Fire Fighter's Association, Mitchell served as a firefighter for more than fifteen years in Madison, Wisconsin. Mitchell has served as a counselor at the Wisconsin Alliance for Fire Safety's Burn Camp, which he also directed for five years. This summer camp worked with burn-injured youth to help them cope with their unique situation and build a network of support. Mitchell was promoted to lieutenant in the Madison Fire Department in 2010.
---
Mike Espy for US Senator of Mississippi, General 2018
---
Ammar Campa-Najjar for the 50th Congressional District of California, Primary and General 2018
Ammar's exposure to the economic needs of both businesses and workers informs his policy views and makes job creation and economic growth among his top policy priorities. He is a staunch advocate for unions, for federal investment in apprenticeship jobs and for programs for small businesses owned by minorities, women, immigrants and veterans.
Ammar's experience in Gaza, where he witnessed war and poverty, emboldened him to become a strong supporter of peace and economic justice. His platform also includes Medicare for All, passing a clean Dream Act, investing in renewable energy, and overturning Citizens United.
---
Gil Cisneros for the 39th Congressional District of California, General 2018
---
Katie Porter for the 45th Congressional District of California, General 2018
As a Consumer Protection Attorney, Katie Porter has spent nearly twenty years fighting powerful interests and Wall Street banks on behalf of consumers and families. She's a national leader in consumer protection and has won big victories against financial institutions who cheat consumers.
In 2012, then California Attorney General Kamala Harris appointed Katie to be California's watchdog against the banks. The banks had promised to pay billions to homeowners they cheated, and Harris appointed Katie to make sure the banks followed through. Katie and her team held the banks' feet to the fire, securing over $18 billion and helping tens of thousands of families move forward with their lives.
---
Genevieve Jones-Wright for District Attorney in San Diego County, Primary 2018
A native San Diegan, Jones-Wright has served the County of San Diego as a Deputy Public Defender since 2006. In this capacity, she has represented clients charged with a variety of crimes and has spent over a decade experiencing the strengths and pitfalls of the criminal justice system. Her advocacy skills, passion, and sense of fairness have garnered her a reputation of an exceptional attorney and community leader.
Beyond the courtroom, Jones-Wright serves on the City of San Diego's Commission on Gang Prevention and Intervention where she chairs the ad-hoc gang documentation committee. She is a volunteer attorney for the California Innocence Project and also sits on the Board of Directors for the Earl B. Gilliam Bar Association.
---
Diana Becton for District Attorney of Contra Costa County, Primary 2018
District Attorney Diana Becton has spent most of her professional career as a judge, lawyer, and manager. On September 17, 2017, she was sworn in as the 25th District Attorney for the Contra Costa County District Attorney's Office. District Attorney Becton leads a prosecutorial office of approximately 200 lawyers, investigators, and staff. She is the first woman and the first African-American to serve as Contra Costa District Attorney since the office was established in 1850.
Before holding office, District Attorney Becton served for 22 years as a judge in Contra Costa County, where she was elected as Presiding Judge. She is the Immediate Past President of the National Association of Women Judges, the nation's leading voice for women in the judiciary. She currently serves as the Chair of the State Bar Council on Access and Fairness.
---
Anna Pletcher for District Attorney of Marin County, Primary and General 2018
Anna Pletcher is a former federal prosecutor and law professor at UC Berkeley and UC Hastings. The daughter of Puerto Rican immigrants and first in her family to attend college, Anna graduated from Yale College and Berkeley Law. Anna lives in Mill Valley with her husband of 20 years and her three children, who attend Marin public schools.
Anna is running for District Attorney to bring a smarter approach to solving Marin's toughest challenges. The only candidate with management experience, Anna will efficiently and effectively manage an $18 million budget and 80 employees.
---
Buffy Wicks for the 15th State Assembly District of California, General 2018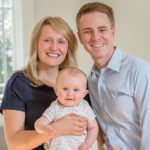 Buffy's passion is fighting for equity, equal opportunity, and economic security – with a particular focus on policies affecting women and children. She served at the Center for American Progress as a Senior Fellow, where she launched a national policy initiative, with Planned Parenthood and SEIU, fighting for economic security for women and families.
Currently, Buffy is leading a statewide campaign to empower parents to advocate for better opportunities for their kids. Buffy hopes to continue advocating for California's parents and kids as an Assemblywoman in Sacramento, where only 22% of our state legislators are women and just a handful are mothers to young children.
---
Penny Newman for Riverside County Supervisor, Primary 2018
Penny currently serves on the Department of Transportation's California Freight Advisory Committee; Southern California Air Quality Management District's Home Rule Advisory Committee; and the Air Quality Management Plan Advisory Committee. She previously served on the California Air Resources Board's Environmental Justice Advisory Committee for the implementation of AB 32, California's groundbreaking climate change law.
---
Mark Nagales for South San Francisco City Council, General 2018
Mark and his wife Amy wanted to make South San Francisco their home to raise their kids. South San Francisco instilled in Mark the important values of listening to diverse opinions, helping neighbors in need, and giving back to your community.
Mark has never forgotten the struggles that his family went through, like others are today. He has used this experience to fuel his passion for supporting working-class families.
---
Dr. Jose F. Moreno for Anaheim City Council District 3, General 2018
Dr. Moreno is an Associate Professor in the Department of Chicano & Latino Studies at California State University, Long Beach where he focuses on Latino Education and Policy Studies. He is a nationally recognized scholar and teacher in his field and sits on various academic advisory councils including the National Action Council for Minorities in Engineering. He received his B.A. from UC Irvine in Social Ecology with an emphasis on Criminology and Human Behavior. He earned his Master's degree and Doctorate from Harvard University in Administration, Planning, and Social Policy where he Co-Chaired the editorial board of the Harvard Educational Review.
Dr. Moreno is currently the President of Los Amigos of Orange County, a community-based group that has met for over 38 years to serve individuals and communities in need. Dr. Moreno previously sat on the Board of Directors for the Orange County Community Housing Corporation (OCCHC) which provides housing and education support to help extremely low-income families transition toward self-sufficiency; the Orange County Communities for Responsible Development (OCCORD); and the Anaheim Police Department Chief's Advisory Board.
---
Lori Wilson for Suisun Mayor, General 2018
---
Garlin Gilchrist for Detroit City Clerk, General 2017
Garlin previously worked on the Obama campaign as a social media manager, organizing and mobilizing more supporters via SMS during the last month of the election than in any other state. After moving to Washington D.C., Garlin spent two years at the Center for Community Change as the Director of New Media, and three as the National Campaign Director of MoveOn.org.
In 2012, he ran the program that mobilized more than 34,000 volunteers to re-elect President Obama, more than any other organization that wasn't a labor union. Returning to his hometown in 2014, Garlin served as the City of Detroit's first-ever Director of Innovation and Emerging Technology.
---
Florida Voting Rights Restoration for Felons Initiative, 2018
This amendment restores the voting rights of Floridians with felony convictions after they complete all terms of their sentence including parole or probation. The amendment would not apply to those convicted of murder or sexual offenses, who would continue to be permanently barred from voting unless the Governor and Cabinet vote to restore their voting rights on a case by case basis.